Well, I hope they don't blow the prison up, or something. I'm not tired of seeing it as a backdrop yet! Maybe Dr. Kimberly Shaw could come in at the very end,  push a button,  and blow up the Melrose Place section of the prison up with a bomb, though.

Related articles
Musings of a Mild Mannered Man
Robert Kirkman hints at the future of the hit zombie drama.
The Walking Dead creator Robert Kirkman has hinted at more character deaths to come.
The writer – who devised the original comic on which the hit TV drama is based – told Entertainment Weekly that more series regulars could exit the series.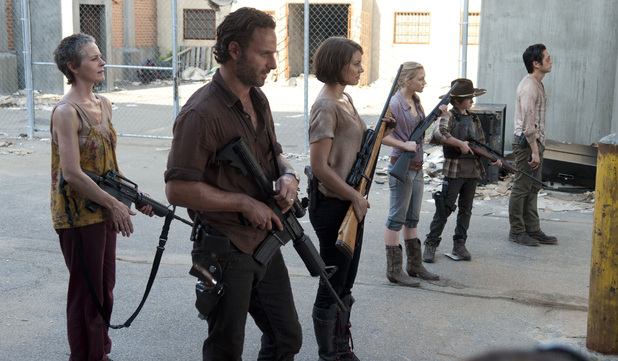 View original post 211 more words